The Leading Resource for Consumer Healthcare Industry Education
Through a variety of learning formats, find the latest insights on industry trends, challenges, and opportunities.
About
CHPA has launched a new Learning Management System to make more programming available than ever before with ease. CHPA Academy is here to help members find connections and solutions, and features e-learning opportunities covering hot topics from the convenience of your computer or mobile device. Be sure to bookmark CHPA Academy and check back often for upcoming webinars and courses.
Academy Mission
To deliver convenient, high-quality industry education using a variety of media that will help CHPA members solve their toughest issues with optimal efficiency.
CHPA Academy topics include but are not limited to:
Regulatory Affairs
Government Affairs
Sales
Marketing
Supply Chain
Operations
Quality
Diversity, Equality, and Inclusion
Executive Leadership
Women in Consumer Healthcare
---
Interested in hosting a webinar with the CHPA Academy? Learn more here.
OTC 101 is now Consumer Healthcare 101
Are you brand new to the Consumer Healthcare Industry and want to understand how the industry works? An industry professional looking for a refresher on the basics of Consumer Healthcare? A service provider who wants to better understand the Consumer Healthcare industry to effectively work with your clients?
CHPA's Consumer Healthcare 101 will equip you with the facts and tools you need to better understand the Consumer Healthcare industry in order to succeed. Whether you are brand new to the industry or interested in going "back to basics", this virtual self-paced course will cover:
The State of the Industry: Commercial Update 2020
FDA Oversight of Nonprescription Drug Products
OTC Drug Labeling Regulations
OTC Monograph Reform Update
Rx-to-OTC Switch
Advertising 101
Medical Devices
Cosmetics & Dietary Supplements
Manufacturing Quality Products
Our Expert Speakers
Jennifer Ahearn, Senior Managing Consultant Pharmaceutical and Medical Devices, Esi
Doug Bierer, Ph.D., President, Douglas Bierer Consulting, LLC
Lisa Buono, Principal, Health Care Practice, IRI
Edwin Hemwall, Ph.D., Principal, Edwin Hemwall LLC
Marcia D. Howard, Ph.D., Vice President, Regulatory & Scientific Affairs, CHPA
Barbara A Kochanowski, Ph.D., Senior Vice President, Regulatory & Scientific Affairs, CHPA
Raqiyyah Pippins, Esq., Counsel, Arnold & Porter Kaye Scholer LLP
John Punzi, Ph.D., Senior Director QA, and Technical Affairs, CHPA
Jay Sirois, Ph.D., Senior Director, Regulatory & Scientific Affairs, CHPA
David Spangler, Senior Vice President, Legal, Government Affairs & Policy, CHPA
John Troup, Ph.D., Vice President, Scientific Affairs and Dietary Supplements, CHPA
Who should attend?
This virtual self-paced course is open to all CHPA members and non-members. Both entry-level and seasoned professionals are invited to attend from all industry job functions, including Business Development, Communications, Government, Legal, Marketing/Sales, Operations, Public Affairs, Quality, Regulatory, R&D, and Scientific.
$450.00 - Member Rate
$995.00 - Non-member Rate
Cancellation and Refund Policy
CHPA will fully refund program registration fees in full of notification submitted to CHPA via e-mail at meetings@chpa.org. All registration cancellations and refund requests must be made in writing prior to starting any online course. Refunds cannot be approved for started courses, no-shows, or expired online courses. Substitutions are gladly accepted prior to the start of any online course.
Understand the Consumer Healthcare Industry
New Upcoming Webinars
The New FTC: Should You Be Worried?
September 7, 2021 at 2:00pm EST
2021's Federal Trade Commission is taking its most aggressive posture in generations. "Revolutionaries have firmly taken over," opined former FTC Chair Tim Muris. From rescission of a policy current Commissioner's state represented FTC's "longstanding failure to pursue unfair methods of competition," to a bill before Congress to give the FTC broader power to impose monetary penalties, and beyond, keeping current on where the FTC is headed couldn't be more timely. Covington partners Laura Kim and John Graubert are well-positioned to give you their thoughts on what to look for in today's FTC. Laura served in the FTC for 12 years, primarily in the Bureau of Consumer Protection, which enforces against misleading or unfair advertising. John also has past service at FTC and co-chairs Covington's advertising and consumer protection practice group. Laura and John will give insights in a moderated conversation by CHPA's David Spangler.


Webinar Objectives
Trends in advertising enforcement.
Both what's in and prospects for H.R. 2668, a bill to provide FTC with greater authority to obtain injunctive and equitable relief in reaction to a Supreme Court case issued in April finding FTC had over-reached in the past, and FTC's more aggressive posture in antitrust oversight.
e-Commerce - Transformation and Acceleration in a COVID World
September 23, 2021 at 2:00pm EST
COVID has accelerated the eCommerce market by 10 years in 3-6 months. This session will provide a greater understanding of which categories in Consumer Healthcare are accelerating, along with key consumer behaviors and attitudes on how consumers are thinking about fulfilling their purchase needs in an ever-expanding Omni-channel universe. Including an outlook for 2021 and beyond for how to attract and maintain consumers to this ever-growing and important channel.

Webinar Objectives
Understanding the acceleration of the e-Commerce Market within Consumer Healthcare Categories and how COVID has impacted.
Impact of e-Commerce on the Omni-Channel Market.
Forecast and Outlook and best way attract and maintain consumers.

Webinar presented by FEP sponsor: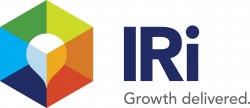 Culture Keepers: A Vital Evolution in Healthcare Marketing Strategy
October 5, 2021 at 2:00pm EST
Culture Keepers are powerful forces, whether direct or indirect, who influence the cultural influencers. Unlike traditional influencers, Culture Keepers aren't always people; they can be a trend, philosophy, belief, religion, or even a global pandemic. It is the impact on category overall that changes the lens on brands, treatments, care, category and, consequently the overall decision-making processes and, ultimately, their experience. The influence they exert can be positive or negative, but in the end, they are critical and omnipresent.
In the healthcare space, Culture Keepers have largely been ignored but have been quietly impacting decisions and trends for decades. The current pandemic has significantly elevated their impact, and they have started transcending digital and social channels to change perceptions and alter "reality" despite data, insights, and experiences. It is clear that we are entering an era where cultural influences and influencers will take on a more important role in shaping healthcare, the 3 customer habits that drive it, and the end consumer reaction. This session will share five key factors marketers should focus on.
Webinar Objectives
Explain the importance of culture (at the macro, meso, and micro levels) and its effect on marketing consumer healthcare products and devices.
Showcase good (and bad!) examples of brands trying to find their place in the cultural zeitgeist and how it's either built or backfired on their brand.
Provide best practices for success.

Webinar presented by FEP sponsor:

Healthcare OTC Product Shopper Trends - Insights into The COVID Effect
October 21, 2021 at 2:00pm EST
While COVID-19 has had a profound effect on the healthcare industry in general, it has had a unique impact on shopper purchase dynamics of over-the-counter (OTC) product categories. During this panel discussion, attendees will discover how consumer behaviors have changed and varied by OTC category because of COVID-19. We will share what we've observed and insights we've gleaned from the pandemic's initial months, during the subsequent year, as well as current and emerging shopper trends at the time of the webinar. We will identify marketing opportunities to seize and potential strategies for OTC brands to pursue as well as address some of the ongoing challenges from the pandemic that brands can expect to face.

Webinar Objectives
Put in context the effect COVID-19 has had on shopper behavior across OTC product categories. What did we learn and how can marketers best prepare for what's ahead?
Convey current and emerging OTC shopper trends as vaccination rates increase, mask-wearing declines, and workplace mandates become more commonplace.
Examine viable OTC brand marketing opportunities and strategies based on Catalina shopper insights from 85 million households and 700 audience segments across the U.S.

Webinar presented by FEP Sponsor 

FEP Sponsors
Sincere thanks to the following CHPA Associate members for supporting the platform launch as Founding Education Partners (FEP):
CHPA Thanks Our Academy Founding Education Partners
Staff Contacts